Birmingham is a hidden gem of England. Because of its poor reputation, very few outsiders get to experience the city at its best. In this article, I'll give you a few things you can do in the City of a Thousand Trades.
Starting off, I'll say one of the most popular things in Birmingham:
Shopping
Birmingham has shopping centres two-a-penny. Birmingham's largest shopping centre, the Bullring, opened in 2003, but the original market that it takes its name from dates back all the way to 1154! The centre also saw a significant expansion in 2015 in the form of Grand Central, built on top of Birmingham New Street station. So, what's on offer there? Well, you can try out food from all over the world in Grand Central, with Chinese, Lebanese, Spanish, etc. food available from the slew of restaurants available, or you could visit any one of the over 160 shops in the Bullring, ranging from Accessorize to Zara! Information about Grand Central—Bullring opening hours can be found here.
If you're willing to travel a bit out of the city, the West Midlands Designer Outlet in south Staffordshire has every designer brand you could ask for and a wide selection of restaurants! The Designer Outlet is about 30 minutes from the city centre by train and is situated right next to Cannock station. Its quaint village feel offers a beautiful break from the city.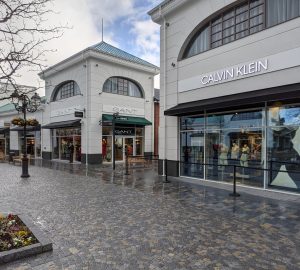 Parks
Birmingham is not known for its green spaces, but they exist in spades! Cannon Hill Park has 200 acres of space across a swathe in the south of the town. The park features the Edgbaston Stadium, Midlands Arts Centre, a tearoom, two lakes, a conservation area, mini-golf, and more! There are two play areas for children. The park is excellent for anyone who wants to relax in the city.
A bit further out, there's the giant 2,400-acre Sutton Park, a National Nature Reserve with various terrains and diverse plant and animal life. Wild ponies are a-plenty! A park map can be found on the Birmingham City Council website.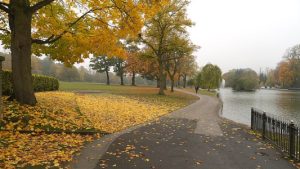 Industry
Birmingham has a rich industrial history, described by several sources as the first manufacturing city on Earth. Although much of Birmingham's industry is now gone, remnants of it can be found all over the place! You can check out the city's extensive canal network, which is longer than Venice's and runs directly through the city centre. The most outstanding place to see the canals has to be the Gas Street Basin. Visiting feels like being transported back in time, with its beautifully maintained industrial architecture and the city. The basin is located about a five-minute walk from Brindleyplace tram station.
In the city's industrial present, Cadbury (yes, that Cadbury) does tours at its Bournville factory, where all of Europe's Dairy Milk is produced! The tour features rides, free samples, and education into the history of chocolate and of Birmingham. Production of chocolate in the city dates back to 1831, when the first Cadbury factory opened in a four-storey warehouse.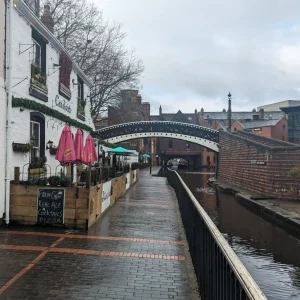 Conclusion
I hope this article has shed some light on some of the great things there are to experience in Birmingham. This is only a fraction of what there is in the city!