Four sources have told the Associated Press that "Unabomber" Ted Kaczynski died due to a suicide attempt.
The AP reports:
Kaczynski, who was 81 and suffering from late-stage cancer, was found unresponsive in his cell at the Federal Medical Center in Butner, North Carolina, around 12:30 a.m. on Saturday. Emergency responders performed CPR and revived him before he was transported to a hospital, where he was pronounced dead later Saturday morning, the people told the AP. They were not authorized to publicly discuss Kaczynski's death and spoke to the AP on condition of anonymity.
He became famous around the world following his domestic terror spree, bombing universities, airlines, and other targets. His actions lead to three deaths and 23 injuries.
His manifesto was published in the Washington Post as an eight-page supplement, and also in the New York Times. Kaczynki's Industrial Society and its Future was included in these publications because he threatened to send a bomb to an undisclosed location unless they published it. His iconic first line, "The Industrial Revolution and its consequences have been a disaster for the human race", has been immortalised in English-speaking societies around the world.
In an interview with the AP, domestic terrorism expert Daryl Johnson stated "He's turned into an iconic figure for both the far-right and far-left. He definitely stands out from the rest of the pack as far as his level of education, the meticulous nature in which he went about designing his bombs."
Kaczynski attempted suicide while awaiting trial in 1998, attempting to hang himself.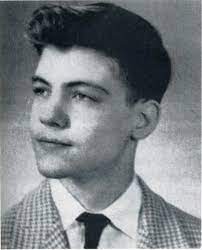 Sources