Birmingham city centre is an absolutely stunning collection of history, culture, and art. In this article, I'll be going over a couple of the things you can't afford to miss on your next trip to the second city.
St Philip's Cathedral
Situated right at the heart of the city, St Philip's dates back to the 1700s, and is the oldest building in the city that is still used for its original purpose! The cathedral is free to visit, and it's not one to miss. Its absolutely gorgeous Georgian architecture is unmatched.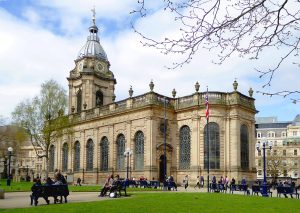 Botanical Gardens
Birmingham's botanical gardens are a sight to behold. Featuring over 7,000 individual plants, as well as a Butterfly House, they are a true landmark. It's easy to lose yourself in the beauty of the place. The gardens first opened in 1832, giving them almost two-hundred years of history!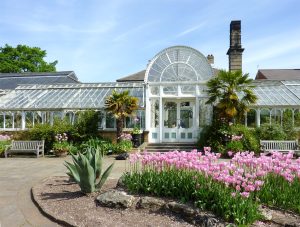 Victoria Square
Victoria Square is (in my humble opinion) the best square in England. It's bounded by iconic buildings such as the former Town Hall and the city council's new home, Council House. The architecture is quintessentially European and the square reflects every last bit of Birmingham's charm. In the winter, you'll find it home to Birmingham's Frankfurt Christmas Market, with its rustic wooden stalls and traditional German food.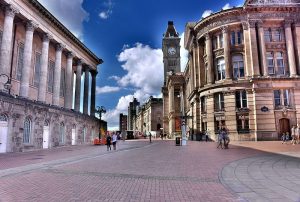 Moor Street station
Moor Street station is an adorable preserved Victorian building that serves as the northern terminus of the Chiltern Main Line, which runs up from the equally quaint London Marylebone. The station features retro signage and the Chilterns' distinctive brown brick. It is situated in one of the most modern parts of the city, and the station is delightfully out of place among the '00s glass and steel.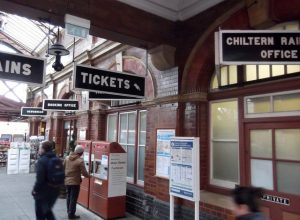 Conclusion
There's much more I could talk about here. The Gas Street basin, for one, covered in this article. Before I leave you here, I would like to give an honourable mention to Birmingham Museum & Art Gallery, which is currently closed for an extensive redevelopment. I debated giving it its own section, but I didn't want to give the false impression that it was open. The rest of these places you can visit right now! Opening times are readily searchable on their official websites.
All images used in this article are freely available. Click on the photographer's name to see the source, and specific license attached to each.